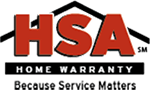 HSA Home Warranty Protection
HSA Home Warranty has provided homeowners with comprehensive and affordable home warranty plans and outstanding customer service since 1984. Whether you're buying or selling a home, HSA's home warranty plan can provide you with valuable coverage on the mechanical systems and many of the appliances in a home.
Mechanical failures happen when you least expect it. Unfortunately, no one can predict when a system or appliance will break down. What you can do is be better prepared, and be sure you have the coverage your home needs. HSA Home Warranty also offers the convenience of one source for most repairs, saving you time and money.
What is a home warranty?
A home warranty is a service contract that protects you from the high cost of unexpected failures to the mechanical systems and appliances in a home. When a failure occurs, we help pay for the repair or replacement of covered items that break down due to normal wear and tear.
Seller Benefits
Coverage when your home is on the market. This means if a covered mechanical system or appliance breaks down, you can continue to concentrate on selling your home, instead of worrying about repairs.
A powerful marketing tool. An HSA Home Warranty gives you a competitive advantage over other homes on the market.
Helps prevent post-sale disputes. If an unexpected failure occurs in the home after the sale, the buyer will turn to HSA, and not the seller, to help solve the problem.
Buyer Benefits
Peace of mind. Any time you move into a new home, there can be many expenses to cover. Take comfort in the fact that repairs of covered systems and appliances won't be one of them.
Convenience. HSA provides the convenience of one source for most repairs, so you don't have to worry about calling different vendors for estimates and repairs. Simply contact HSA, and we'll take it from there.
Reliable service, 24/7. Quality service is just one call or click away. HSA provides fast, friendly service through our toll-free customer care phone number, or online through our easy to use claim request system.
Remove the worry and inconvenience of dealing with unexpected home repairs. With HSA Home Warranty, you get reliable protection backed by exceptional service. Ask your real estate professional about HSA today!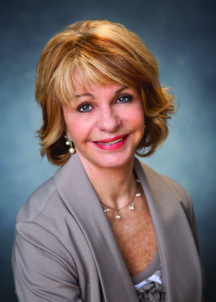 Hellen Polito
Territory Manager
HSA Home Warranty
704-222-7585
Helen.polito@onlinehsa.com